Chapter 5 : Leaving these Ciledren Behind
Dr. Nagai's two children Makoto and Kayano escaped the atomic bombing because they had been evacuated to the countryside. His deep distress over the fact that they had lost their mother and would soon lose their father as well became the driving force behind his prolific writing.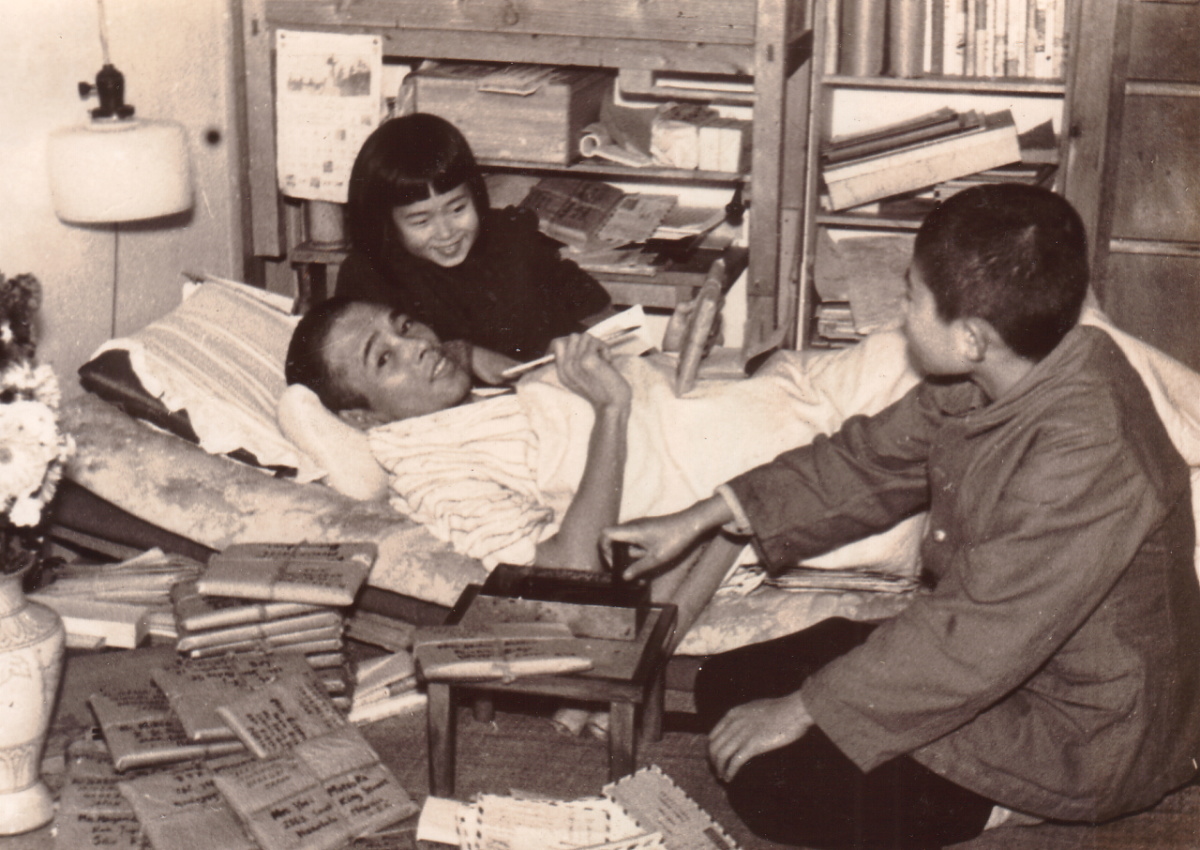 Makoto helps his father by rubbing ink.
"I have to postpone the moment when these children become orphans, even by one day or one hour. Even if it is only one minute or one second I want to reduce the length of time they must suffer loneliness."
(from Kono Ko wo Nokoshite [Leaving These Children Behind])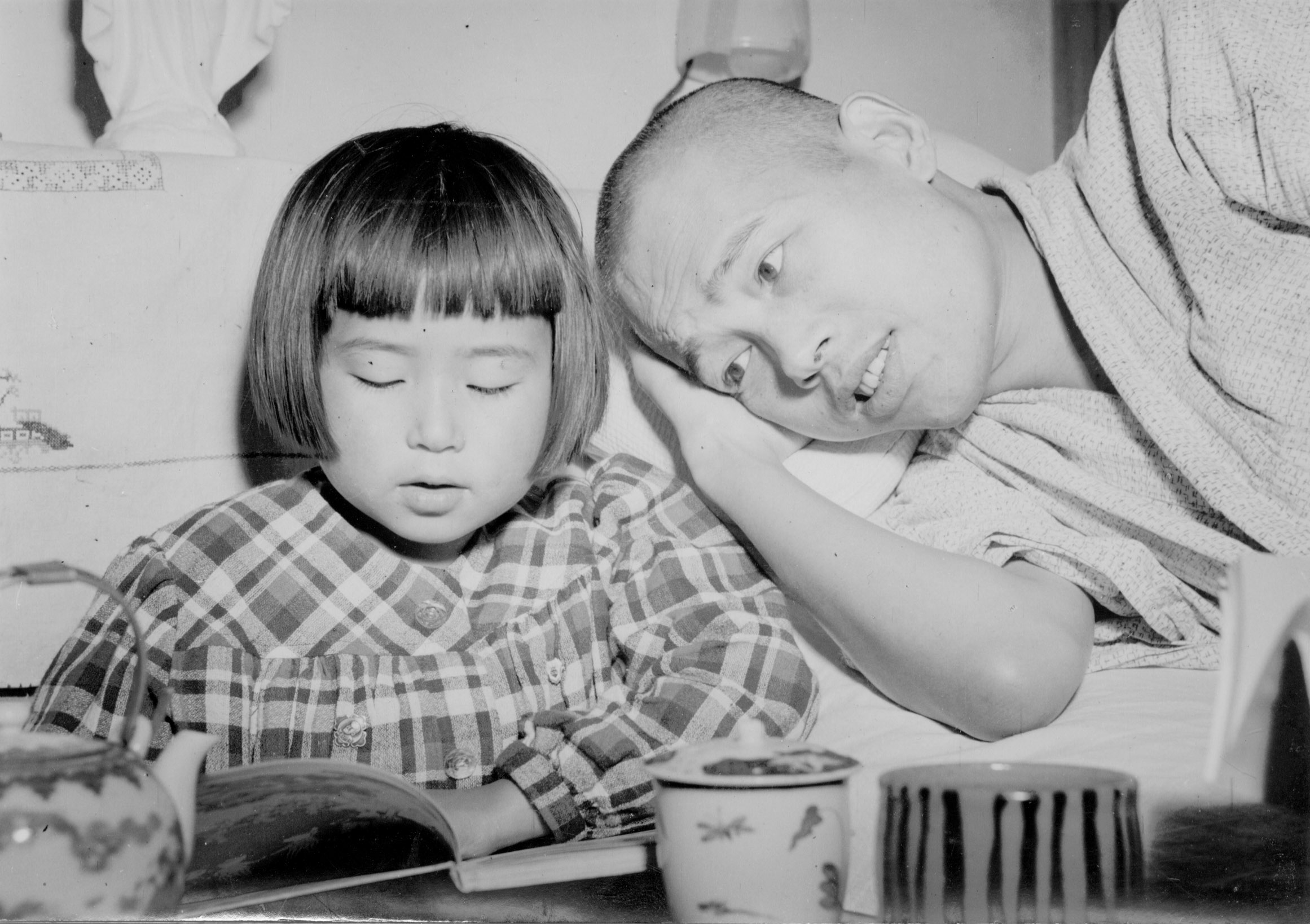 Dr. Nagai wanted to stay with his children as long as possible
"I was pretending to sleep and Kayano relaxed and put her cheek against mine. I could feel my cheek gradually warming. Then, as though enjoying a tiny treasure that she did not want anyone else to know about, she whispered, "Daddy." She was not actually calling me. Some delicate thought was just spilling, barely audible, from the depths of her heart."
(from Kono Ko wo Nokoshite [Leaving These Children Behind])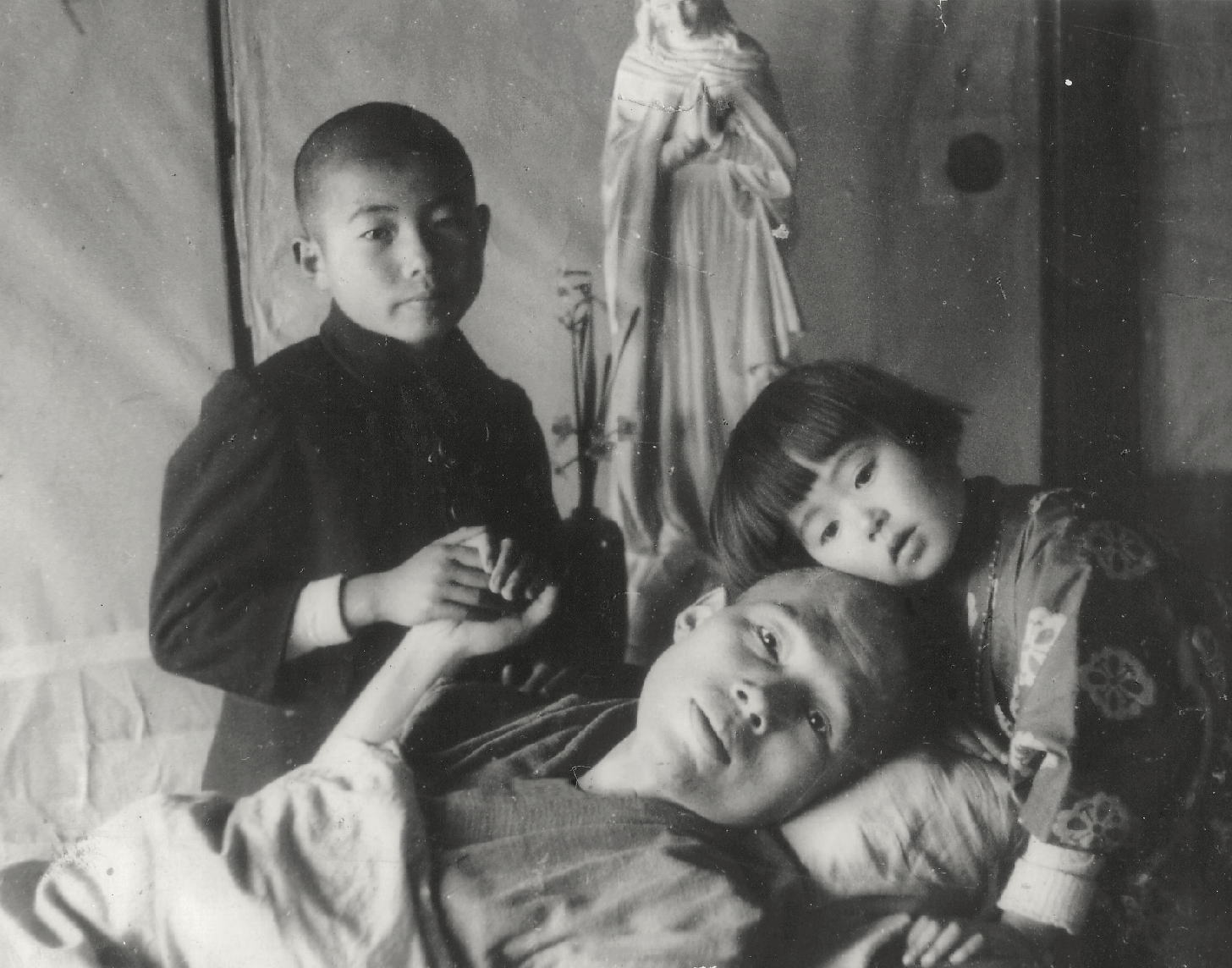 Father, children and a statue of Mary.
Dr. Nagai's spleen swelled as a result of the leukemia, causing the danger of internal bleeding andmaking it impossible to share contact with his children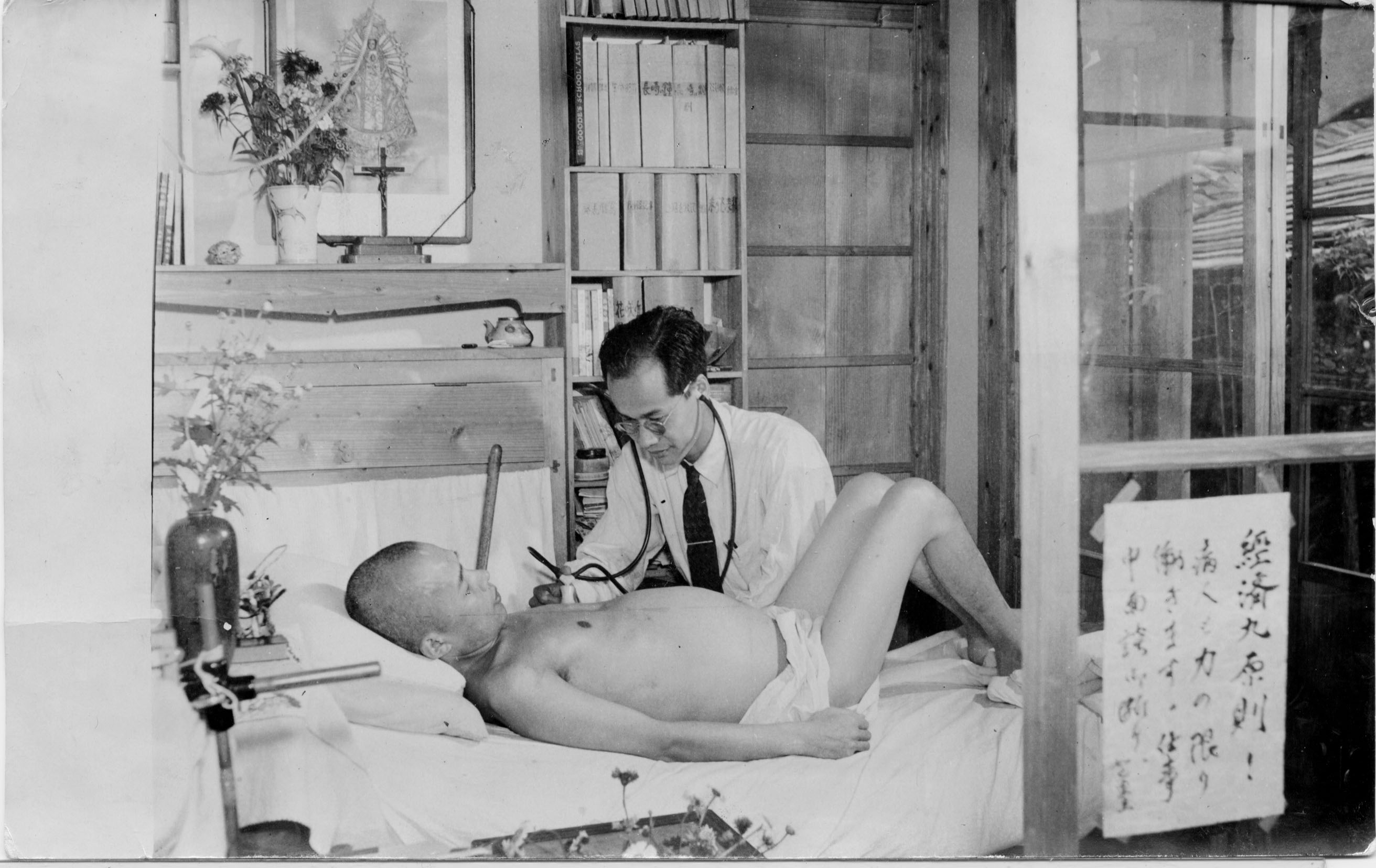 Dr. Nagai offered his own body for medical research.