1F Exhibition Hall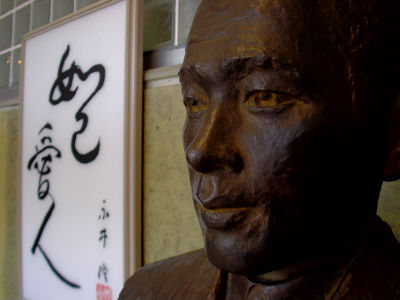 <A bronze bust of Dr.Nagai and the words "Nyoko Aijin" in Japanese callography>
(Bust created by Hidekazu Nakata,installed at the museum entrance)
What kind of person was Dr.Takashi Nagai?
What king of life did he have, what were his hopes andprayers, and what did he leave to the world?
The Exhibition Hall introduces the life and works of Dr.Nagai in an accessible andeasy-to-understand format,including exhibits of hisown personal belongings,photographs and documents he wrote himself, in addition to chronological tables and explanatory panels and an audio-visual corner. The hall provides a space to learn about Dr. Nagai's strong desire for peace, his indefatigable spirit andhis day-to-day life.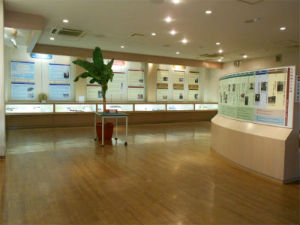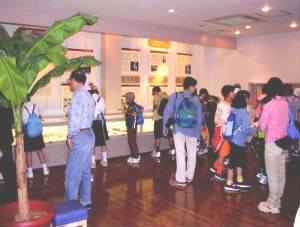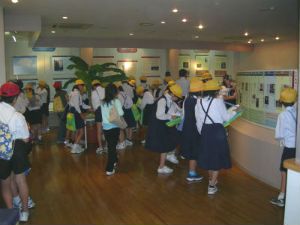 ■ Audio-visual Corner ■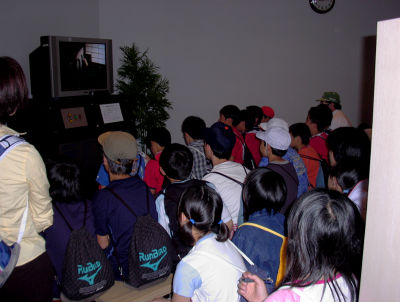 <Two titles are available>
(Both five minutes in length)
"The life of Takashi Nagai" "A prayer for peace"
Three soundtracks are available:Japanese for adults, Japanese for children, and English.
Soundtracks in Chinese andKorean are also available on request.

【Approx. seating capacity: 35 elementary school students; 30 junior high school students / adults】
2F Library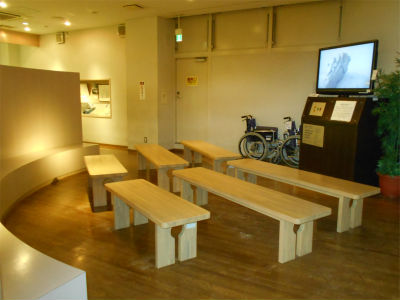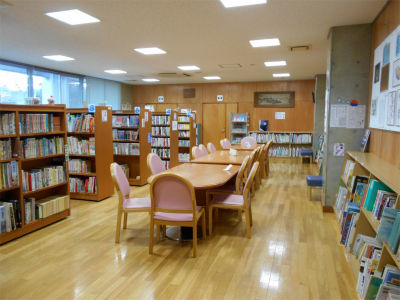 "Giving hope anddreams to children!"
The small library "Our Bookcase" created according to the wishes of Dr. Nagai is still in use today by many children in Nagasaki City, under its current name of the Nagai Takashi Memorial Museum Library. Since the new facility opened in 2000 the library is now linked to Nagasaki City Library and 56 other libraries in the city, andit is possible to reserve, borrow and return books from other libraries.
The Museum Library has a collection of approximately 9,500 books, comprising most picture books for infants and children's books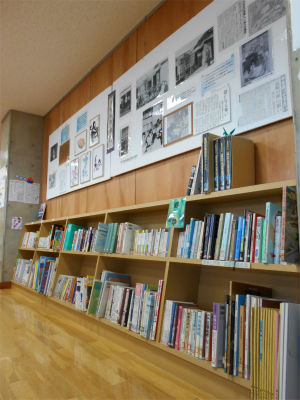 There is also a corner specially for the books written by Dr. Nagai andbooks about the atomic bombings and peace.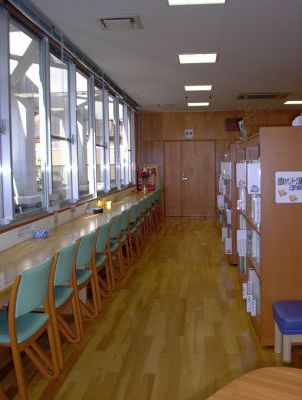 The self-study section is always full before exam time!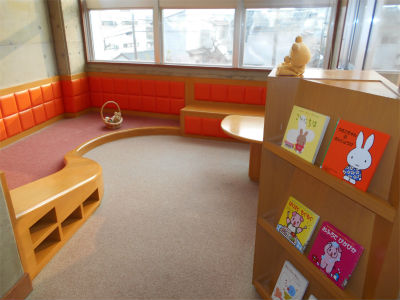 There is also a storytelling corner for reading books aloud.